Event Organiser Pro Features
This premium add-on to the hugely popular WordPress event management plug-in not only adds booking management to your website, but also a host of other features: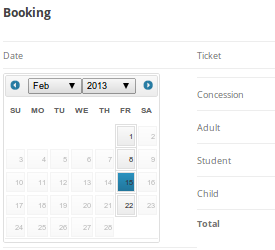 Event Organiser Pro gives you the option of selling tickets for specific dates or to sell tickets for all dates of an event – such as booking places on a course.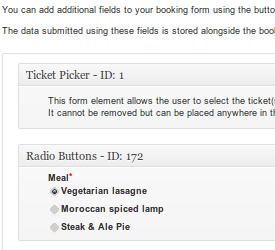 The easy to use booking customiser allows you to quickly create the perfect booking form for your events.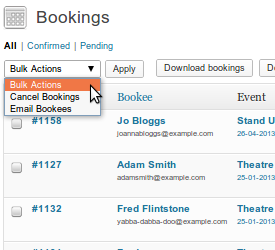 View and amend your bookings from the familiar WordPress admin pages. Filter by event (or an event's date) and send e-mails to bookees all from your site's admin.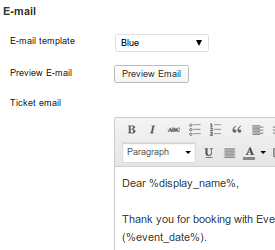 Customise the look and content of e-mails sent to bookees. Select from the default e-mail templates or create your own.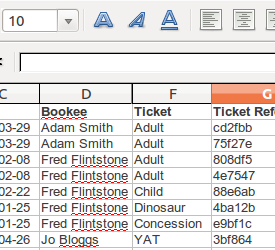 Download bookings or the individual tickets sold in CSV format from the admin table. Filter the admin table by event or event occurrence to download event or occurrence specific bookings.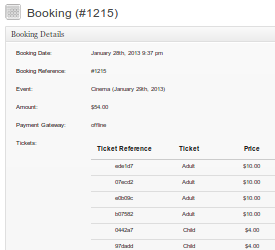 View and edit individual bookings from the WordPress admin.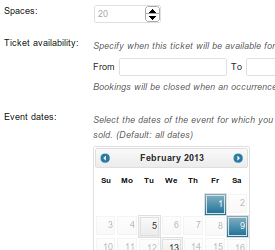 Event Organiser allows you to specify when tickets become available for purchase, as well as create tickets for particular occurrences.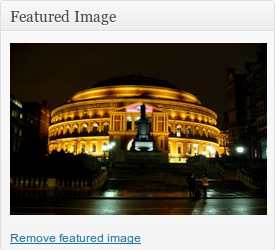 Assign featured images for venues.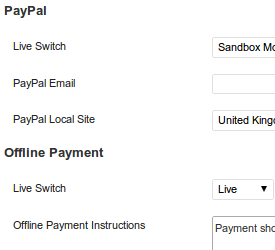 Accept payment for bookings via PayPal or "offline". Event Organiser Stripe adds support for Stripe, allowing you to take credit card payments without users leaving your site.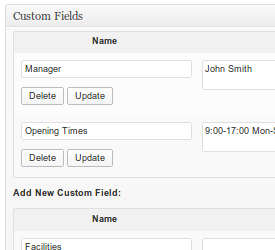 Store custom data for venues, and retrieve them using the provided functions to use in template or queries.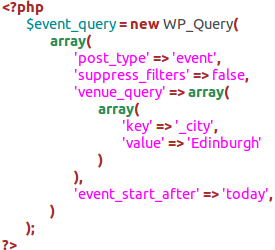 Retrieve venues by their custom fields, and query events by venue custom fields or location.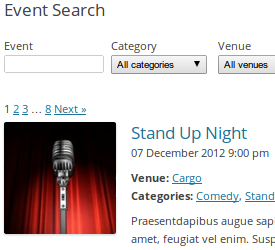 Allow your users to search your events, you can optionally include filters to query events by venue, category, date range, city and state.
---
---
And more…

Priority support

As a customer you'll get priority support for the duration of your license key.

Tutorials

License key holders will have access to an ever growing library of user and developer focussed tutorials and code snippets to help you customise Event Organiser.

Documentation

Event Organiser Pro will come with a growing API, including actions and filters to allow you to customiser Event Organiser to suit your needs.

Automatic Updates

You'll get automatic updates from your WordPress dashboard for the lifetime of your license key. When it expires, the plug-in shall remain fully functional – its yours.
---
And easy on the eye…
Event Organiser Pro comes with a lot of features, and these will be added to and refined in frequent updates. But, usability is the most important feature – and Event Organiser Pro has been designed to making setting up events and managing your bookings easy. Not convinced? Check out what the plug-in looks like…